PRESS & REVIEWS
"Welcome to Kristina Giedra Designs, your door to exciting new and unique design ideas
...created just for you."
630.624.7397 · click to send email
---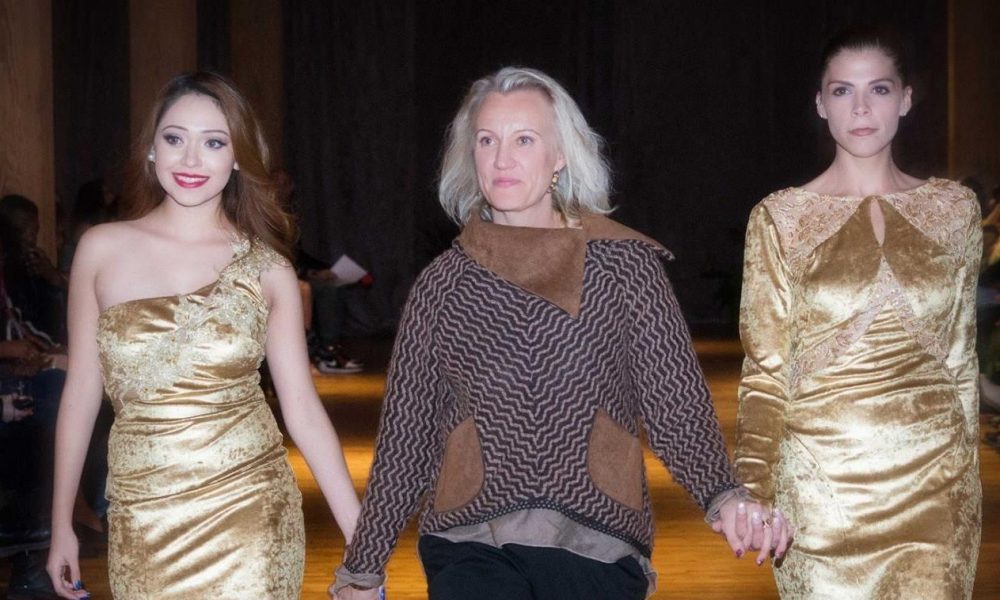 Voyage Chicago - June 6, 2019
"Meet Kristina Giedra of Kristina's Design Palace in Western Suburbs - Voyage Chicago | Chicago City Guide"
Today we'd like to introduce you to Kristina Giedra. Kristina, can you briefly walk us through your story – how you started and how you got to where you are today. In Lithuania, I acquired my culture and education. After graduating from Panevezys Conservatory as the conductor of chorus/music teacher, I started a special training program that included pattern making ... read more
---
Global Leather Web - April 6, 2010
Carol Stream, IL
It's in the bag for entrepreneur!
An accomplished accordion and piano player, Kristina Giedra figured she would one day end up as a music teacher. But after graduating from a music conservatory in Lithuania, her native country, Giedra's heart pulled her in another direction. "My interest was more in sewing," she said. Soon she was designing and sewing her own custom-made clothing.
After receiving a green card to come to America a decade ago, Giedra landed a nanny job with a Naperville family and began taking college management and marketing courses. With her degree, she used her design industry experience in various capacities in stores such as Marshall Fields, Neiman Marcus, Nordstrom, and Von Maur. I would recommend Kristina for any tailoring, sewing, or designing project!
In 2006, she got married and settled with her husband in Bloomingdale. When they began talking about starting a family, Giedra set up a design and sewing studio in her basement and began a custom window treatment and home decor business.
While she pursued her design business, she also began thinking about creating a line of custom purses. "I made one and got lots of compliments," she said. These days, when she can sneak in time while her 5-month-old naps, she works on her line of Lady Butterfly handbags. "They're one-of-a-kind," Giedra said. "You won't find anything else like it."
Whether it's black chenille with handmade feathered trim or multiple color tweed with a pink and black rose arrangement, each purse, which has a butterfly shape, is distinctly embellished using different couture techniques. Other handbags are decorated using Swarovski crystals, hand crafted trims, or brooches or handcrafted pieces. Purses can be customized to order.
---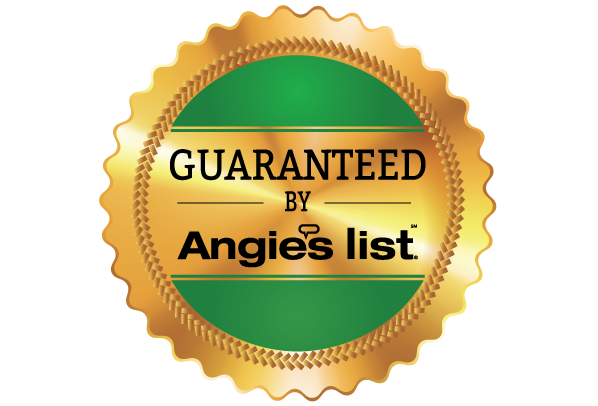 Read what customers are saying about Kristina's work on Angie's List
---
GOOGLE REVIEWS
Kristina is just the best! She was such a life saver - I had held off on trying on my dress until about 6 weeks before the wedding just hoping it would end up fitting better than it did when I bought in in November. After going somewhere else that told me there was nothing they could do, Kristina was able to save the day. She got me in right away, took one look and assured me she could fix it, and finished everything so quickly. It turned out SO beautiful! If I didn't know what it looked like before, I would think that the dress was made this way. The dress was way too low cut for and she was able to add to the neckline that didn't change the shape of the dress and just looked perfect. She hemmed the bottom perfectly and added in perfect little loops so I could carry it off the ground. And so affordable!! I am so grateful for her. I plan to go back so she can make my dress into something I will wear again on a vacation! She is so talented and kind. Will be a returning customer for life! And so will my mom! - Lindsay DiPasquale

Kristina is amazing! I came to her with a dress my daughter was trying to make herself 2 days before prom! She helped re-do the dress and it turned out gorgeous! She is not only extremely talent but a great person. I will definitely be going back to her! - Maureen O'Connor
Thank you for taking your time to write such a wonderful review:) I appreciate that very much and it was absolute pleasure to know you and work with your daughter. I hope she had great time at the prom:) - Kelsie Reynolds
I had just bought a super expensive shirt and somehow got a stain on the front I just could not get out on my own. I brought it in hoping for a miracle so I wouldn't have to replace the shirt on my own and when I picked it up the stain had vanished! Very impressed! - Rachael Antonucci
---
CUSTOM CLOTHING DESIGN
"I can't say enough wonderful things about Kristina. I started using Kristina about a year ago. I am a taller woman, work in downtown Chicago, and could not find any decent clothes to wear to work. Kristina has designed, and altered existing patterns for me, copied my favorite pair of pants and made a pattern - her talents are amazing! My work wardrobe has certainly improved immensely - I have pants that fit properly both in the rise and the length, jackets that have amazing details, crop pants that are the right length, and blouses that are amazing. Kristina's sense of style, color choices, and unexpected detailing keeps my clothes interesting, and timeless. Right now Kristina is making an adorable Chanel-like jacket for spring - can't wait to see this! It will be another fabulous piece to add to my wardrobe! In addition, I had the wonderful experience of being Mother of the Bride last year. Knowing that I could never find something suitable in a store, I bought a dress pattern that needed to have 31 pieces altered in order for the pattern to fit. The pattern was absolutely stunning and Kristina made the dress absolutely more stunning with her suggestions to tweak little things here and there. I felt like a million bucks in my dress. It fit like a glove. Everyone complimented me on the finished product - even my ex-husband! The dress had roses on the shoulders and the right hip. Kristina worked on those roses for hours until she came up with just the right size, shape, and design for each rose. And, just so we didn't waste any fabric, Kristina made me a shawl that just took my breath away - it was a stunning addition to the dress. Kristina also made me a purse to match the dress and shawl. Just thinking about that dress makes me smile! I've also been trying to change a few things in my house. So a few weeks ago, Kristina made me pillows for my living room couch and chair, and she made me a piano bench cover. The workmanship is wonderful. Again, the attention to detail just makes the pieces look even more fabulous in my living room. I would recommend Kristina for any tailoring, sewing, or designing project! Don't even hesitate - just call her!"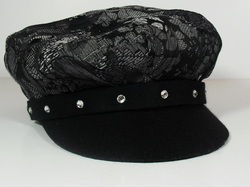 CUSTOM HATS
Read what Sharon has to say about the Custom hats wardrobe Kristina designed for her daughter.
"Wow ! is all I can express . Kristina is heaven sent , she made the hats for my daughter and they were awesome . She created hats that were specific for my daughters situation , she has alopecia ( hair loss) and these hats she created really has boosted her self esteem . When I saw the hats I cried tears of unbelievable joy . Just watching my child ( 6 yrs old ) become overwhelmed with happiness really made me speechless . Kristina , took and old uniform dress from her school and matched up the print to be uniform with the dress . How creative is that , well I'll tell you , it's awesome , fantastic , fabulous , spectacular and wonder etc etc . In addition to the six hats I ordered , I also just ordered five more hats and I am getting for dinning room chair covers made as well as another hat later for my daughters picture day and maybe even a dress . I have been looking for the last two years for seamstress like Kristina . Success finally with spectacular results . My daughter will definitely be the bell of the ball , she can't wait to go to school , I'm so proud of my baby and so happy me and my husband found Kristina . God bless Kristina and her business , she is soooooo compassionate , gentle and kind , what an easy going person she is . She made me , my mom and my daughter feel comfortable about the whole situation . Kristina will be the one doing my window treatments , custom hats , dresses , work clothes and anything I need that she can make or create ."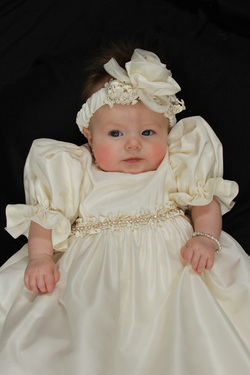 CHRISTENING GOWN
"Thank you so much for making Olivia's Christening dress! She looked so beautiful! I received so many compliments! I will send you pictures of her in the dress! Thanks again!" - Rebecca Fiorentina
---
Interview: Meet Kristina Giedra of Kristina's Design Palace in Western Suburbs
Voyage Chicago | Chicago City Guide
June 6, 2019
Q: Today we'd like to introduce you to Kristina Giedra. Kristina, can you briefly walk us through your story – how you started and how you got to where you are today.
A: In Lithuania, I acquired my culture and education. After graduating from Panevezys Conservatory as the conductor of chorus/music teacher, I started a special training program that included pattern making, design, and sewing. In addition, I advanced by working with experienced seamstresses to gain their valuable experience. My efforts paid off quickly and I developed my own clientele. Right after I developed my own clientele working from home. I applied to Au-Pair agency with my wish see the world, which includes living, learning, and helping the family experiences in Germany. In March of 2000, by the stroke of luck winning the green card, I came to Chicago. With no money, language, or family support I worked and in July 2005, I graduated with honors from the College of DuPage. In 2003, I started work in the Marshall Field's alterations department. Then I was working for Neiman Marcus, Nordstrom, etc. Meanwhile studying and finishing Bachelors of Science degree in Management and Marketing in 2008 at National -Louis University, I got an offer to run Von Maur St. Charles Alterations department. With the first born son I decided to raise a family and translate to "Kristina's Design Palace", a home based business with loyal clientele. With a growing son starting school, I had an opportunity to present my first full fall/winter collection 2016- 2017 targeted for busy and working women, featuring luxurious fabrics, but also comfortable business, casual, and occasional wear. Also, beach cover up line for cruise and destination vacation, and fun and upscale dressy jumpsuits, etc. for sassy and adventurous ladies.
Q: Great, so let's dig a little deeper into the story – has it been an easy path overall and if not, what were the challenges you've had to overcome?
A: Other than learning a new language and the culture of another country, the big challenge was when right after my son was born. Right on the recession my husband lost his job and instead raising a family I had to quickly start building the business which later translated to "Kristina's Design Palace". Running a business from my home studio with newborn baby and offering different services such as custom fashion apparel, custom accessories, and women's and men's clothing alterations, and services like custom décor, etc., wasn't easy, but it succeeded with loyal clientele.
Q: Alright – so let's talk business. Tell us about Kristina's Design Palace – what should we know?
A: When I started work in the Marshall Fields' alterations department, I gaining the experience of American corporate culture, teamwork, customer service, and various office duties. At the same time, I developed new alterations strategies, and knowledge about American fashion etc. The all knowledge in alterations helped me to survive in the hard times, as much as I liked to design it became my hobby more than bread winner. Since, I love challenge and get bored easily, I am doing many different thing as recreating christening gowns of the mom's wedding dress, making flower belt embellishment for wedding gown dresses, etc. Also, making decorative pillows, drapery, accessories and other unusual things that could be very sentimental, and could not be made or found anywhere. Of course the mostly I am proud of returning customers that love my work and keep coming back and bringing in new clients.
Q: Is there a characteristic or quality that you feel is essential to success?
A: I think the biggest quality of my work is the quality and being on time. People love punctuality and especially in this speed of life, when they can really on you to be done on time and right.
---
CONTACT KRISTINA GIEDRA DESIGNS 630.624.7397 · click to send email